Bridesmaids Gifts
Unity Sand Ceremony Vows (Wording)
Unity Sand Ceremony Tips (Avoid Mistakes)
Directions to
Engraving Connection
(Wedding Engraver)
Engraving Nuggets
World's Smallest
Bridal Newsletter
We Engrave
Wedding Bands -Toasting Flutes -Cake Servers
Gifts for the Brides Maids - Gifts for the Groomsmen -
Gifts for the Parents - Gifts for the Flower Girl & Ring Bearer - Champaign Bottles,
Unity Candles and Unity Sand Ceremony Sets.

It's important to make lasting memories of your wedding. Yes, you have the photographs, but it can be so much more with engraving. The people standing up in your wedding will now have an engraved gift to remember your wedding.
We will take care of the little details like engraving your wedding rings - have your names etched into your toasting glasses. Engraved gifts for the bridal party. Just let your mind go with the little things that can be personalized to make you wedding day the perfect wedding. We can engrave the perfect gift to say thank you to your Bridesmaids, Groomsmen, Ring Bearer, your parents, anybody that has made your wedding day special!
Wedding Engraving Check List
Wedding Bands Engraved
Cake Server Engraved
Toasting Flutes Etched
Groomsmen Gifts Engraved
Bridesmaids Gifts Engreaved
Gifts for Parents Engraved
Flower Girl Gift Engraved
Ring Bearer Gift Engraved
Champagne Bottle Etched
Embosser for the Wedding Invitations
Unity Sand Ceremony Set Etched

Take a look at all the things Engraving Connection can do for you – all those personalization details – to make your wedding the perfect wedding. This investment will give you, your family and friends a lifetime of memories of your wedding. If you shop around, you will quickly discover Engraving Connection is definitely giving you the most bang for your precious dollar.



Whatever your wedding needs are, we will give you the service you deserve to make yours the Perfect Engraved Wedding. Now you are saying, "What do I need to have engraved to have the Perfect Engraved Wedding?
Click on any of the links on the top left of this page and see how we can enhance your wedding!
The video below shows us at a bridal show
Engraving Connection
www.weddingengraver.com
1205 S. Main St.
Plymouth, MI 48170
877-8-AWARDS
etched@engravecon.com
Looking for ideas to make your wedding special? Fill out the form below and receive a series of emails to help you with your wedding planning and personalizing your wedding.
Make it Special - Engrave it!

Here is some of the things we can do to make
Your Wedding
Extra Special!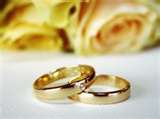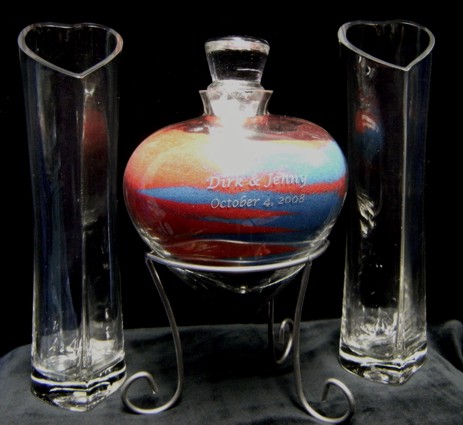 Unity Sand Ceremony Set Engraving