Make it special - engrave it
What to Engrave in my Wedding Band?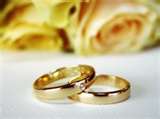 This is a big decision. Imagine having access to a list of serious and fun wording for your wedding bands. Now you have a source to all sorts of ideas. Spend an evening with your fiancee over some popcorn and go over the list. Of course, we want you to bring your wedding bands to us for engraving. You will find we have way more engraving font choices and we can even engrave symbols on your wedding bands. The best part - we have a much faster turn around time for engraving your rings.
Wording for Wedding Bands
Commonly Asked Question about Engraving Wedding Bands
Why Use A Unity Sand Ceremony Set?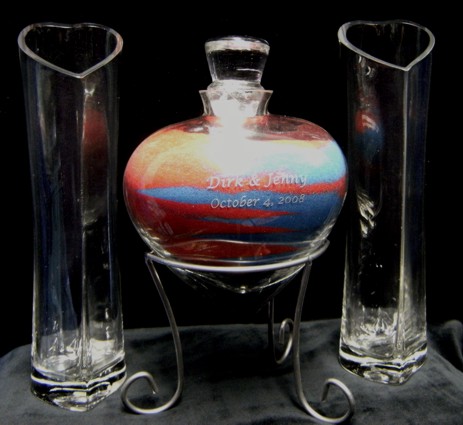 Unity Candles can blow out. Some non-church places don't allow lit candles. Maybe it's a second marriage and you want to have the children a part of the ceremony. What do you do?
Unity Sand Ceremony Sets maybe the solution to your problem. The thought behind having a Sand Ceremony Set is - as you pour the two different color sands into the vessel, you can not separate them again, connoting marriage. If, it is a second marriage, the children can pour a little sand in the bottom first, then the couple pour their sand on top. What a great idea. Unity Sand Vows - Unity Sand Tips
Personalizing your Wedding
You want to make your wedding extra special to you, your family and your friends. here are some great ideas to personalize your wedding.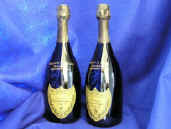 1. Have your champagne bottle etched. We etch the couples first names on the bottle with the wedding date underneath. We then color fill in the etching with a gold or silver fill to match the label. Some couples will have a second bottle etched for the 5th or 10th anniversary. Make your wedding special with an etched chanpagne bottle.
More info on bottle etching
2. Have your cake server engraved with the couples first names and wedding date.

Many couples will hold onto the cake server so when their children get married, they can use it again and the new names.
Shop Cake Server Sets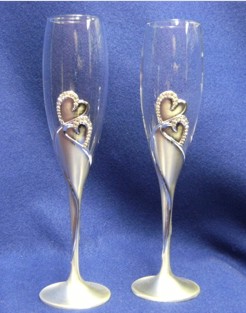 3. Make your toast extra special with engraved toasting flutes. Having them engraved makes for a great photographic moment. We have multiple styles of engraving flutes to choose from. You can purchase from us or bring in your own flutes. See you soon. Shop Toasting Flutes
4. You know your are going to have some special pictures that you want to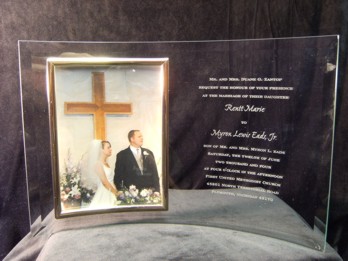 highlight in your new home. An engraved frame with your names and wedding date will be in a place of honor in your home. We also have a curved glass frame where we can reproduce your wedding invitation along with your wedding photo. This makes this a special gift for your parents.
What to give the people standing up in your wedding?
Your wedding attendants need a special gift of thank you for standing up in your wedding. What better way to say thank you than with an engraved gift of thanks. It's a good idea to wait about a month before the wedding to have your wedding attendant gifts engraved. You never know who may have to back out because the they got a job on the other side of the country. Have the gift engraved will give more value to the gift and it will be treasured for years to come. Groomsmen Gifts - Bridesmaid Gifts
Don't forget the Flower Girl and the Ring Bearer. We have some great ideas for them.